Guitarra Azul is an exciting blend of Classical Guitar, Flamenco Guitar, Rumba Flamenco, Flamenco Dance, Latin Jazz, and World Sounds, with intoxicating Latin percussion and fiery Spanish guitars.
These world class musicians offer music that is invigorating to the spirit and soothing to the soul. It will fill your heart with passion and it will make your body want to dance with joy!!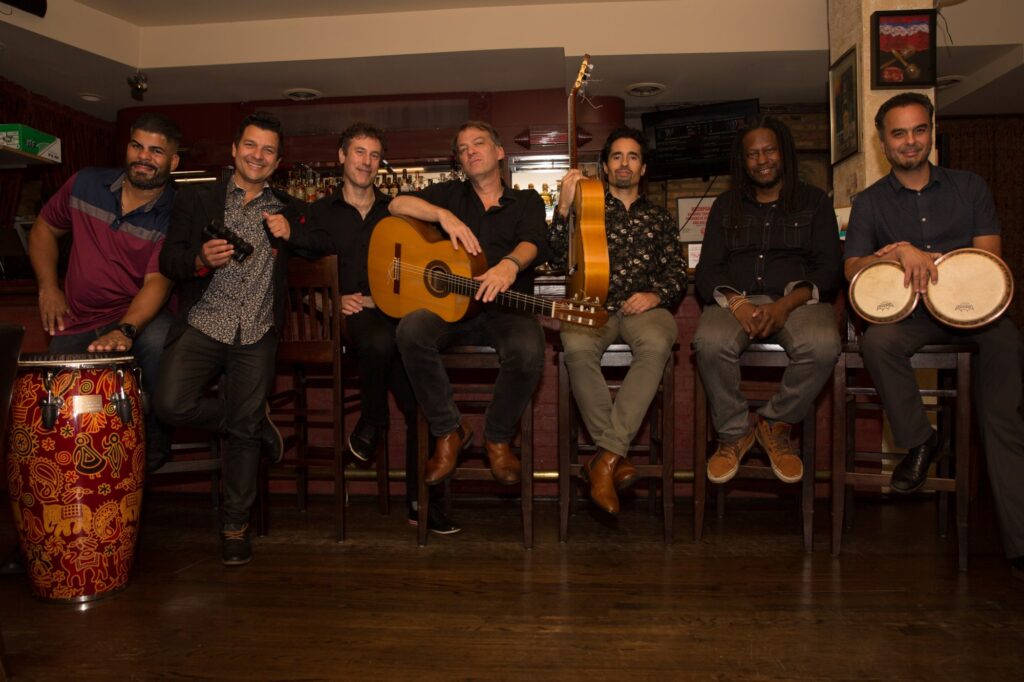 performs as a 6-pc ensemble and can also add the sensual passion only authentic flamenco dancers can bring for a full, stunning evening of musical entertainment. From Caesar's Palace to the famed La Costa Resort to their hometown of Chicago, Guitarra Azul leaves audiences yelling for more.
will transport you to another place and time. Their inspiring, beautiful and exhilarating music can be heard on the bands three popular CDs: Mariposa, Oasis, Lotus Flower and the latest, Cafe Bolero.
At its core, bandleader-guitarist-composer Stefano is known for his dynamic stage presence and brilliant technique. He has appeared across the US and Europe as a solo recitalist, concerto soloist, and chamber musician. He is a prolific composer for both film and live theatre, and has written all the beautiful compositions for Guitarra Azul's CDs.
The musicians of Guitarra Azul 
have studied with flamenco masters in Spain and have performed and toured with jazz, blues and R&B greats such as Ellis Marsalis, Clark Terry, John Mayall and Anita Baker. Together they bring a wealth of experience and virtuosity that astounds, whether in a concert setting, festival, nightclub or corporate event. Include the brilliance of authentic flamenco dancers and you've got an event to remember.
World Class Musicians, Irresistible Rhythms, Unforgettable Melodies – The best in Rumba, Flamenco, Latin Jazz and World Sounds. A danceable, joyous celebration of life!